The Confetti Maker WI-Shot
Wireless version of the E-Shot, 500 m range in open field
Pay in 4 interest-free payments of 109.25 € with

Discover More
FREE SHIPPING FOR ORDERS OVER 199 € (WITHIN EUROPE)
Video + download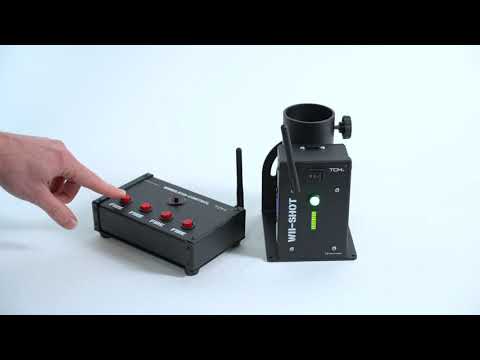 Product details
The wireless version of the E-Shot, the machine for shooting confetti and streamers contained in The Confetti Maker cannons. Practical and very light, it is fixed on a special base to guarantee its stability but can be positioned wherever you want without constraints due to wiring. It can be activated with a Wi-Fi remote control.
The WI-Shot battery lasts for 50 hours; controllable by the TCM FX Wireless Control; 500m range in open field; powerCON connection for charging; battery level indicator; LED indicator fot testing and firing.
The WI-Shot is the wireless version of the E-Shot and is activated with a remote control.
4 other products in the same category: